Chongqing saw generally stable and controllable cultural and tourism markets during the 2021 New Year holiday.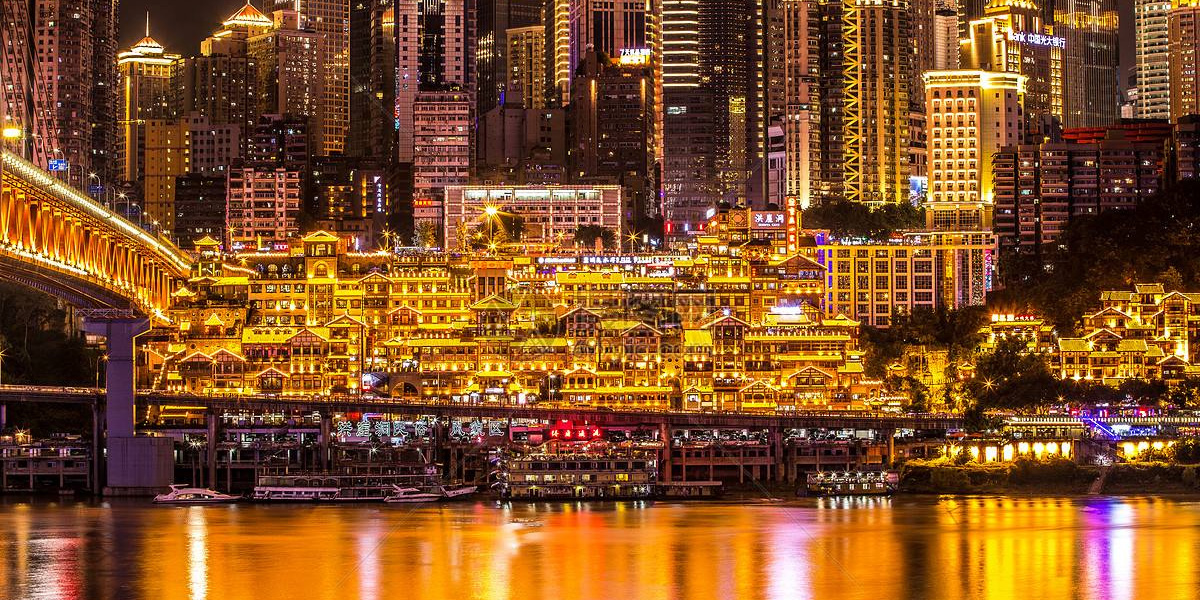 Overall Situation
Chongqing practically intensified epidemic prevention and control measures, spared no effort to restore the cultural and tourism markets, offered diverse cultural activities, improved its ability to provide public services, regulated the cultural and tourism markets in an orderly manner, and ensured that tourist attractions run smoothly.
During the three-day New Year holiday, all A-level tourist spots in Chongqing kept tourist numbers under 75% of the maximum carrying capacity and received 3,538,000 visitors, recovering 95.1% on a comparable basis. The cold weather made ice and snow tourism and hot spring scenic spots appealing.
Wulong Karst National Geology Park welcomed 62,000 tourists, up 23.4% on a comparable basis (the same below); Mount Jinfo received 29,000 tourists, an increase of 93.5%; Nantian Lake scenic area in Fengdu saw 59,000 visitors, rising 358.7%; Ronghui Hot Springs celebrated 13,000 tourists, growing 60.7%; Tongjing Hot Spring ushered in 11,000 tourists, climbing 93%; Hailan Yuntian Hot Spring Resort took 7,800 visitors, jumping 44.4%.
Dazu Rock Carvings, Lesser Three Gorges, Diaoyu Fortress, etc. experienced a positive increase in tourist numbers. Popular tourist attractions, such as Hongyadong, Ciqikou Ancient Town, and Yangtze River Cableway, stringently limited the number of visitors and required appointment and off-peak visiting. They received 135,000, 68,000, and 32,000 tourists respectively in a generally orderly manner.
2. Cultural and Tourism Activities
The Cultural and tourism departments of Chongqing created a peaceful holiday environment via rich cultural activities.
Professional units continuously offered performances. Chongqing was determined to provide a performance-centered cultural holiday for citizens. Chongqing Guotai Arts Center, Chongqing Center for Sichuan Opera, Chongqing International Circus City, and other theaters presented performances during the New Year holiday. Municipal-level troupes staged 45 performances of over 10 programs, including a Sichuan Opera show, Cailouji (lit. a Story about a Colorful Building), a Peking Opera show, Zhuangyuan Mei (lit. the Top Scholar in the Land as Matchmaker), the acrobatic show Magic City and Extreme Happiness Show. At the Chongqing Art Museum was held the 11th Western China Exhibition of Traditional Chinese Painting and Oil Painting, which was highly praised by citizens and tourists.
Cultural heritage activities contributed to the strong festive atmosphere. Museums in Chongqing held exhibitions, presenting a cultural feast for the public. China Three Gorges Museum in Chongqing and Dadukou Museum offered the Special Exhibition of Poetic Calligraphy Works and Paintings about Li Bai and Rust & Glory—Photo Exhibition of Industrial Heritage Buildings in Dadukou District respectively. Along with other exhibitions, such as the Aerial Photo Exhibition of Fengjie Old City, they showcased Bayu culture and introduced people to the new year. Bayu Folk Medicine Museum brought the Exhibition of Ancient Books about Epidemic Prevention to welfare houses; the No. 15 Middle School of Fuling District welcomed the Photo Exhibition of Scientific and Technological Conservation of Cultural Relics by Fuling Museum. Qijiang and Fuling Districts launched the Exhibition of Revolutionary Martyrs and Photo Exhibition of Moral Role Models, to promote socialist core values. Tongnan District held the Achievement Exhibition of Promoting Angong Spirit and Supporting Poverty Alleviation to show revolutionary spirits and help lift people out of poverty.
Chongqing delicately planned and organized cultural and tourism shopping events. It actively promoted culture and tourism in holidays and offered delicately designed products. Chongqing Municipal Commission of Culture and Tourism Development held the 2020 Chongqing Winter Tourism Press Conference & Launching Ceremony of Winter Tourism. It teamed up with districts and counties to provide over 160 culture and tourism theme activities in winter, covering such holidays as the New Year's Day, Spring Festival, and Lantern Festival and encompassing skiing, snow appreciation, etc. Chongqing Municipal Commission of Culture and Tourism Development, the Publicity Department of the CPC Chongqing Municipal Committee, and Chongqing branch of the Office of the Central Cyberspace Affairs Commission launched the Enjoying Beautiful Landscapes in Bayu: All-media Promotion, to promote Dieshi Valley Scenic Area, Yule Town, and Wushan Goddess Scenic Area. It also released cultural and tourism vouchers, organized the "Two Rivers and Four Riversides" Night Market Cultural Tourism Exhibition, and started the "Lighting Chongqing" event. Citizens were encouraged to buy cultural and tourism products via diverse activities, including Xindu District-Jiulongpo District Consumption Season, Shapingba District's "Wish Fulfillment Festival", and Shizhu County's "Play Season in Winter".
Chongqing offered extensive and continuous cultural activities to the public. The city organized 125 mass cultural activities (15 online) such as community-level performances, painting exhibitions, art exhibitions, and reading sessions, benefiting more than 350,000 people. Wanzhou District, Wushan County, Shizhu County, Xiushan County, and other places in Chongqing held performances in rural areas and a tour of award-winning works of the drama and quyi ("melodious art") competitions; Shapingba District carried out a special storytelling session for the New Year under a ficus virens tree; Hechuan District staged a show under the theme of "fighting for the completion of poverty alleviation and securing a decisive victory in building a moderately prosperous society in all respects;" Chongqing Masses Art Centre held a non-profit performance to celebrate the New Year, and Chongqing Library staged a reading session on its digital reading platform. All the above-mentioned activities enriched the cultural life of the masses. In addition, during the holiday, more than 65,000 traditional Chinese New Year pictures and spring couplets were given to the public and 300 traditional cultural experience exhibitions and sales activities were held.
3. Epidemic Prevention & Control in Cultural & Tourism Markets
The deployment was well placed. Chongqing quickly established a mechanism, set up a leading group for the holiday market, and appointed major leaders of the CPC Chongqing Municipal Committee to prejudge the security situation of the city's cultural and tourism markets during the holiday, so as to deal with related problems early. The city also strove to ensure unified command, efficient operation, unimpeded access to information, and rapid response. It carried out research and deployment in a timely manner, implemented the work requirements of the CPC Chongqing Municipal Committee and Chongqing Municipal People's Government, and held a meeting on work arrangement of the city's cultural and tourism holiday markets. To deploy security work in all aspects, it also developed and issued several documents on the cultural and tourism market order during the New Year and Spring Festival holidays in 2021, the rating management of tourist attractions, and the safety of cultural relics.
The inspection was well done.
First, the city carefully arranged tourism safety supervision and inspection. It held a joint meeting on tourism safety, organized member units to carry out safety inspections, and dispatched leaders of the CPC Chongqing Municipal Committee to Yuzhong, Shapingba, and Dadukou Districts and some key scenic spots for the inspections. It also organized eight teams to carry out unannounced visits to 24 cultural business premises in the main urban area, and issued eight notices of rectification. Besides, third-party agencies were commissioned to conduct unannounced visits to the cultural and tourism markets.
Second, the city stepped up inspections on the enforcement of laws in the cultural and tourism markets. Before the holiday, Chongqing inspected 23 districts and counties as well as 48 cultural relics and museums, and supervised the rectification of 76 hidden dangers. During the holiday, it made unannounced visits to seven museums and other cultural units, including Chongqing China Three Gorges Museum, Huguang Guild Hall, and Chongqing Jianchuan Museum. Cultural law enforcement agencies at the district/county and municipal levels joined hands with other departments and arranged 1,824 staff members to inspect 740 cultural and tourism business units of all kinds. They identified and corrected 149 problems about safety and epidemic prevention & control. The city's tourism complaint center answered a total of 19 complaint calls (with no complaint from the 12301 system) and handled them in an orderly manner according to regulations; it received 35 consulting calls and no negative public opinions on the internet. On the whole, the order of the city's tourism market was stable and controllable.
The city was well managed.
First, the city predicted the number of tourists in all scenic spots. It managed and arranged relevant work in ice and snow scenic spots via video, and issued early warnings for, paid close attention to, and carried out key control of scenic spots with large numbers of visitors, such as Fairy Mountain in Wulong District, Mount Jinfo in Nanchuan District, and Hongyadong in Yuzhong District.
Second, the city limited the number of visitors to all scenic spots. It established a three-tier mechanism of joint supervision, including self-examination and self-correction by scenic spots, guidance by teams from all districts/counties, and municipal key supervision and inspection. The city strictly implemented prevention and control measures and strengthened the management and control of the visitor flow. Besides, it urged travel agencies to control the size of tour groups, do a good job in itinerary management, and carry out prevention and control measures through all links of tourist organization and reception.
Third, the city strove to ensure full coverage of epidemic prevention and control. It provided classified guidance for cultural and tourism sites, cultural tourism operators, travel agencies and online tourism enterprises, and star-rated hotels. To ensure full coverage of epidemic prevention and control, it put forward and implemented related measures mainly in the reservation, personnel management and control, and tourism safety.
Last, the city strictly implemented the duty system. As key leaders of the CPC Chongqing Municipal Committee took the lead in duty, the city strictly implemented the 24-hour duty system, which involved the committee leaders as well as the directors and cadres on duty. Every day, the committee leaders carried out on-site inspections in the city's districts/counties and subsidiary units of the committee while cadres on duty carried out spot checks via telephone, thus ensuring all cultural and tourism units always have staff on duty.
Moreover, Chongqing implemented the liaison and information reporting mechanism at the district/county and municipal levels and implemented the daily reporting system for risk identification and warning, safety management, and emergency disposal in scenic spots during the holiday. It was determined to ensure smooth, orderly, timely, and efficient government services during the holiday and ultimately achieved such goals as "zero infection" in the cultural and tourism fields.